News:Archive/2010/08
Jump to navigation
Jump to search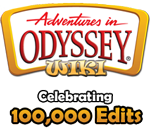 100,000 Edits!
August 02, 2010
On August 2, 2010, Eugene made Adventures in Odyssey Wiki's 100,000th edit! This means that users (either registered or anonymous) have created or improved pages on the wiki over 100,000 times by clicking the "edit" button at the top of each and every page. Click here for more info including a bevy of new features, stats, info on the top users and more.

blog comments powered by DisqusSeptember Schedule

August 05, 2010
The Schedule for September 2010 has now been posted. Unfortunately, Album 52 won't start airing until October.

blog comments powered by Disqus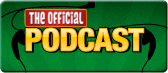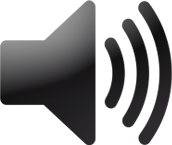 Official Podcast 101
August 11, 2010
The Official Podcast has released a tribute to Paul Herlinger, the voice of Whit for 12 years. Paul passed away on February 2, 2010. In the Podcast, many remember the great talent and kindness of Paul.
On the blog post, there are several pictures, and links to previous interviews with Paul:
blog comments powered by DisqusNew Book Series

August 12, 2010
The titles of first three books of the new book series, The Imagination Station by Paul McCusker and Marianne Hering have been announced; #1: Voyage with the Vikings, #2: Attack at the Arena, and #3: The Kahn's Golden Tablet. The first two are due for release this September, while books three and four are scheduled for a release in February of 2011. Also, Passages books five and six are being repackaged and will be released in March of 2011.

blog comments powered by DisqusAlbum 53

August 13, 2010
It's still a long way off but album 53 is now up for preorder at CBD, it's due for release in February next year. You can check it out here

blog comments powered by Disqus2011 Season

August 16, 2010
More details on the 2011 season are now available due to an interview with Nathan Hoobler last weekend by The Whit's End Podcast. See 2011 Season for more details. (May contain spoilers.)

blog comments powered by Disqus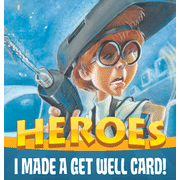 Family Fun Buttons
August 21, 2010
The first images of the family fun buttons have started to appear, they can be found here. They're currently scheduled to ship in October of this year and cost only $1. (Images may not be final design.)

blog comments powered by DisqusNews Alert from AIO Facebook Page

August 22, 2010
Adventures in Odyssey posted this on their official Facebook page (Note: We will post updates as they become available):
| | | |
| --- | --- | --- |
| " | Please pray for Sound Designer Jonathan Crowe. He was in a severe biking accident and broke/shattered multiple vertebrae in his back. He may need surgery, though they are hoping that a back brace will immobilize him enough. Please keep him and his family in your prayers. | " |
| | | |
| --- | --- | --- |
| " | Update on Jonathan Crowe: Jonathan's condition is actually worse than first thought. In addition to the three vertebrae that were fractured, one was completely shattered and the c2, which is the most crucial, is broken more than they first believed. Additionally, he broke vertebrae all the way down his spine, and broke several ribs. He's in a great deal of pain and the doctors haven't ruled out surgery yet. God being who He is, an ER physician was right behind Jonathan and told him to stay still. He then phoned 911. He's not paralyzed, though they have said that he sustained a Christopher Reeve type of injury. via Dave Arnold. | " |
"
Update: Jonathan is having a much better day, and right now the doctors don't think they'll have to do surgery. I'm sure there will be many more ups and downs during his road to recovery but it's very encouraging to get news like this.

Joyce went back to the site of the accident with some friends and said that the place where Jonathan crashed was full of boulders. He dived head first into them. His helmut absolutely saved his life. That and the prayers of so many good friends.

He's being fitted for a back brace and a halo devise tomorrow. But the great news is that once he recovers he should be able to run and ride again. (Though if he ever rides again I might pummel him myself.) It'll be a long road, but the help and prayers of friends like you all is elevating their spirits. Literally thousands of people have been praying for Jonathan and we simply cannot underestimate what those prayers have accomplished.

Thank God for His mercy. [via Dave Arnold]

"
| | | |
| --- | --- | --- |
| " | Jonathan Crowe update: Jonathan will be fitted for a torso brace and halo devise tomorrow. He continues to be in pain, but as of right now, no surgery will be performed. If all goes well, he could be back home by [the] weekend. God is so very good! via Dave Arnold | " |
| | | |
| --- | --- | --- |
| " | From Dave: Jonathan survived the halo traction - he actually says it's a bit more comfortable than the other brace. He was more uncomfortable today and somewhat groggy. He may have a slight concussion from the spill. Sounds as if he'll be released in the next day or two. What an amazing turn of events. Thank God for His generous grace, which abounds in times of trial as much as times of joy. He is so very good. | " |
blog comments powered by DisqusAlbum 52 Update

August 25, 2010
Album 52: Cause and Effect will start airing in October with the first episode being #667: "The Mystery of the Clocktower, Part 1". Click here for information about about upcoming new episodes.

blog comments powered by Disqus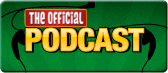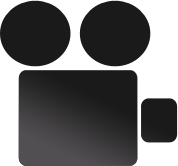 Official Podcast 102
August 25, 2010
Bob and Jesse show more videos from the Act Like Odyssey contest, including clips from #321: "Hidden In My Heart", #636: "A Class Reenactment", #466: "Snow Day", and more!
Download!

blog comments powered by DisqusMore Album 52 News [UPDATED]

August 28, 2010
The 8th edition of The Odyssey ScoopCast has been released and it contains some new info about Album 52. We've updated 2010 Season accordingly.
Update: The remaining episode title, The Malted Milkball Falcon, has been released.

blog comments powered by DisqusUpdate on Jonathan Crowe

"
Jonathan Crowe is home! Praise God!!!
"

— AIO Facebook page
blog comments powered by Disqus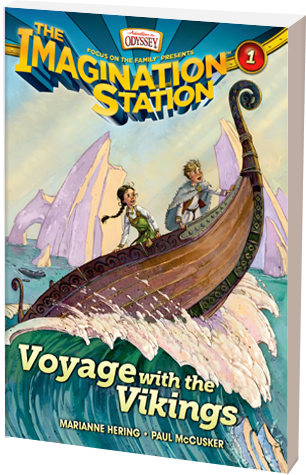 Imagination Station Books
August 26, 2010
The covers for #1: Voyage with the Vikings and #2: Attack at the Arena in the new Imagination Station book series have been released. The books have also been moved to an October release.