News:Archive/2010/10/04
Jump to navigation
Jump to search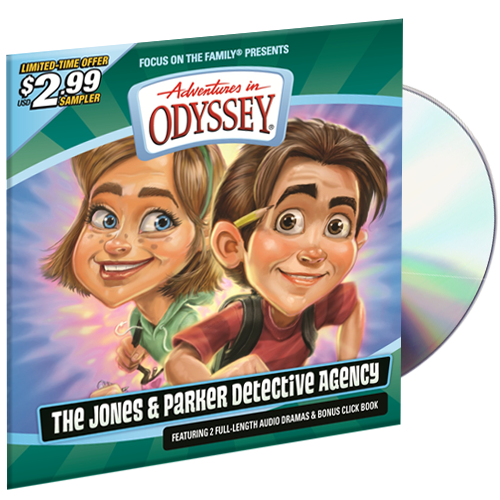 Downloadable Episodes & New Imagination Station Book
October 04, 2010
Today FOTF launched a new way to buy episodes! Now you can buy and download mp3's of the episodes straight from the Family Store website. You can download a whole album for $17.49 or a single episode for $1.99.
The newest episode #667: "The Mystery of the Clock Tower, Part 1" is already up on the site so it looks like they'll have episodes available right after they air. We've started working on linking to these pages on episode pages. Most pages will have a link within the coming days.
Recently as well, the title of the last book in the Imagination Station book series has been revealed. It's called Revenge of the Red Knight will come out in May 2011.
Also, the cover for the next radio series sampler (The Jones and Parker Detective Agency) has been released, you can see it on the right.