News:Archive/2014/11 - Album 59 and more
Jump to navigation
Jump to search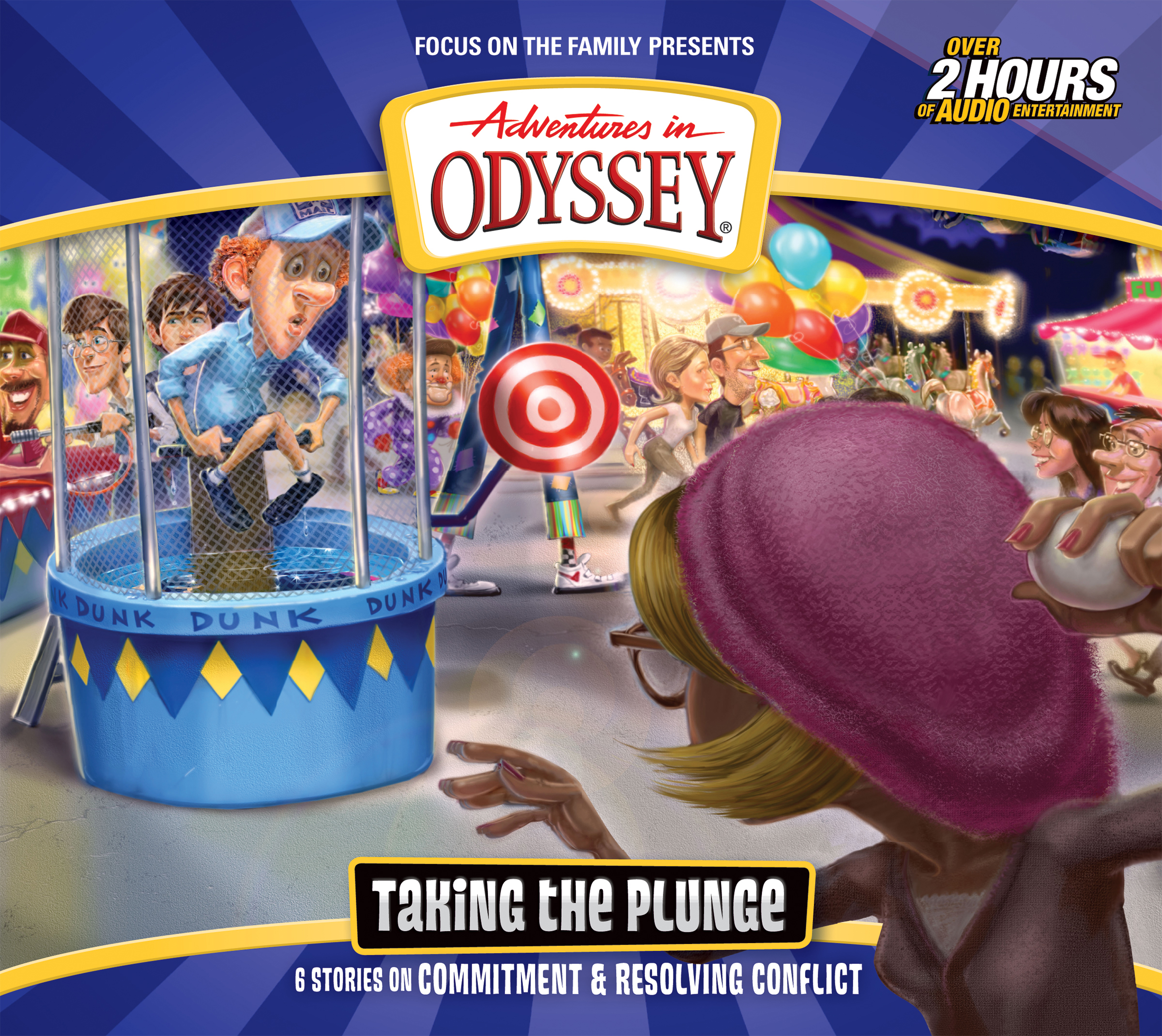 Album 59 and more
November 11, 2014
It's been quiet on the news front of AIO lately, but there's been a storm of activity today with 3 new products coming out.

First up is Album 59, the title will be Taking the Plunge, we can assume that this will pick up right from where 58 left off. The hard copy is currently due for release in August 2015, with digital and radio releases probably coming shortly before that. Something new with 59 though is that it will only contain 2 CD's instead of the usual 4, meaning that this album will most likely only have 6 episodes instead of 12. It remains to be seen if Album 60 will follow this format in 2016 or if it will be pushed up to make up for the shortened 59 season.

Next up is the first new sampler album in a while, it's based on The Dropbox episode from the OAC and also includes The Chosen One, Part 1 and Part 2. That's interesting because The Chosen One has already been in a sampler album. The sampler is due for release in March and currently does not have a cover image.

Lastly is a new book based on the Jones and Parker detective agency.
"
There's something mysterious going on in everyone's favorite town . . . Odyssey, of course! No mystery is too big or too small for Emily Jones and Matthew Parker. Whether it is helping the new doctor unlock her office safe or helping Mr. Whittaker find paint cans that have mysteriously disappeared, the Jones and Parker Detective Agency is on the case. Who knows what's in store for these young detectives?

This book compiles 16 of the best stories originally published in Clubhouse magazine into one fun-filled volume. Kids can play detective along with Emily and Matthew as they hear the evidence and examine the clues provided. Filled with humor and fun, this new addition to the Adventures in Odyssey line will be a sure hit with kids.

"
It's due for release in May of 2015.